✅

Bud-free comfort
The KT23 bone conduction headphones offer a unique listening experience, unlike traditional wireless earphones. These headphones sit in front of your ears, leaving them open and free, providing unparalleled comfort during extended use. At only 28g, they are incredibly lightweight, and you may hardly notice them. This feature enables you to move your body freely while enjoying balanced audio. Say goodbye to discomfort and bulky headphones and say hello to uninterrupted listening pleasure with our  KT23 bone conduction headphones.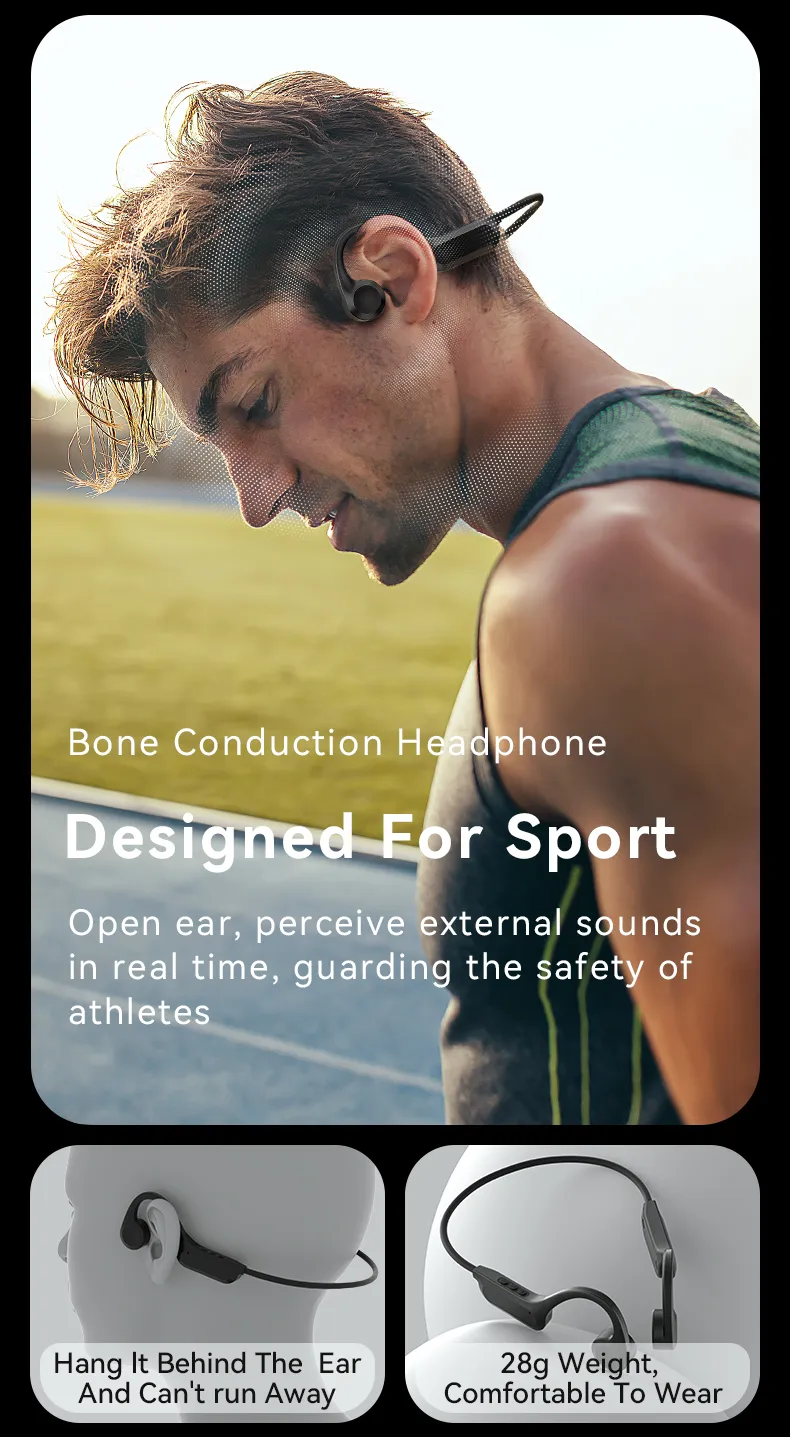 ✅

Waterproof
KT23 features a professional grade waterproof and sweatproof design, which means that it provides superior protection against water and sweat damage. This makes it an ideal choice for athletes, fitness enthusiasts, and outdoor adventurers who want a durable and reliable product that can withstand their active lifestyle. With this, you can enjoy your activities without worrying about damage to your device.
✅

Open-ear safety
The open-ear design provides a safer way to enjoy music or podcasts while running, cycling, sprinting, or hiking, without blocking you're your surroundings.